The research team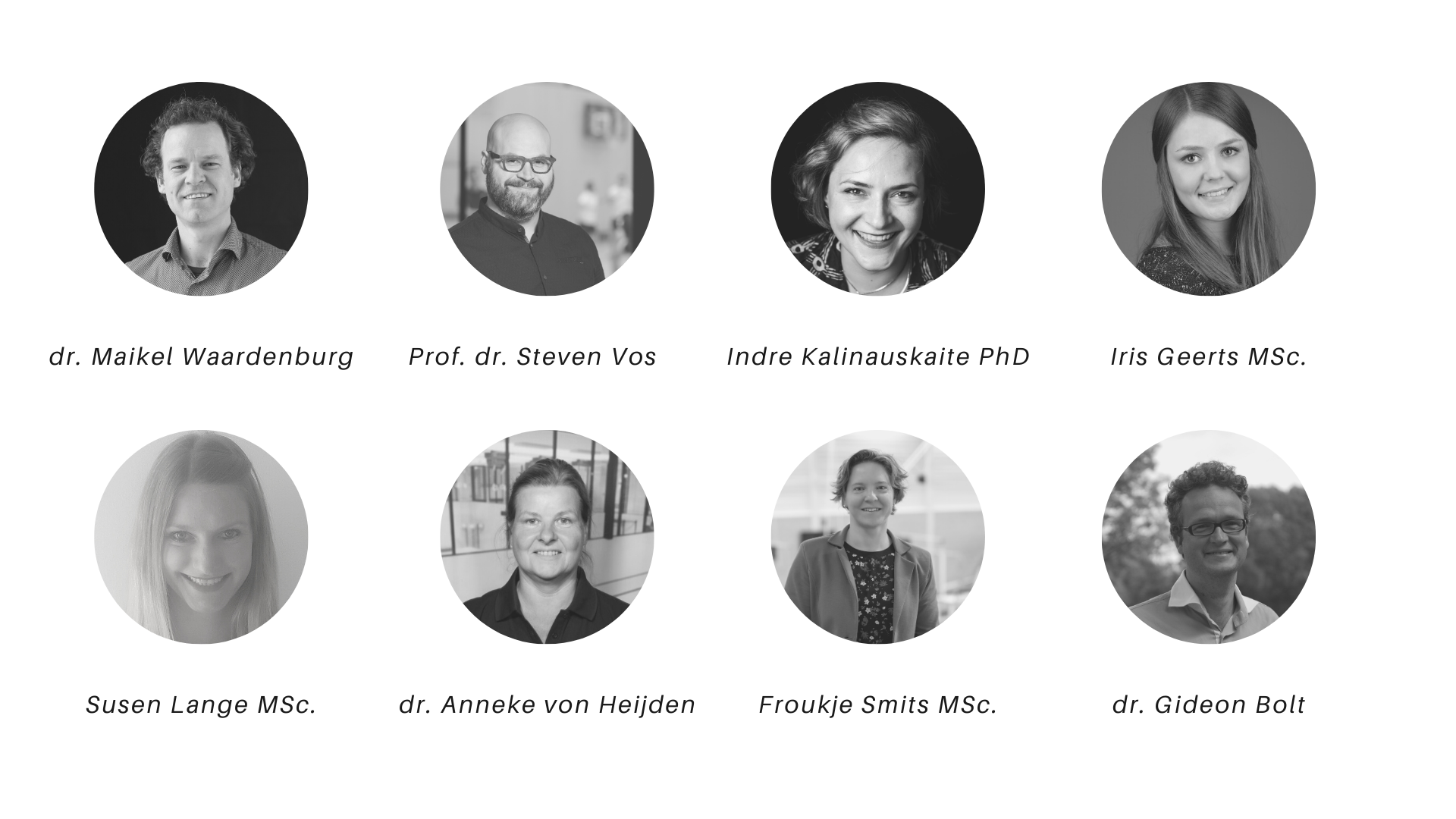 dr. Maikel Waardenburg
Maikel Waardenburg is assistant professor in Organisation Studies at Utrecht University's School of Governance. He is Principal Investigator of the CISE project. He studies public-private interactions, collaborative dynamics and social change, with a particular focus on vitality, sport, and the inclusion of vulnerable groups. Through his research he aims to strengthen organisations and frontline workers in their contribution to these public issues. To this end, he regularly contributes to local and national policy arenas.
Prof. dr. Steven Vos
Steven Vos is both a full professor (Chair Design and Analysis of Intelligent Systems for Vitality and Leisure Time Sports) at the Department of Industrial Design at Eindhoven University of Technology, and head of research at the School of Sports Studies, Fontys University of Applied Sciences. His main area of work is in (i) profiling people in everyday life, (ii) designing tailored services and products to improve PA, pleasure and vitality, and (iii) evaluating the effectiveness, efficiency and impact of these innovations. With his multidisciplinary research he wants to contribute to the design of smart solutions for vital and (sports) active people, taking into account individual, social and environmental factors.
Indre Kalinauskaite PhD
Indre Kalinauskaite is a Postdoctoral researcher at the Department of Industrial Design at Eindhoven University of Technology. She holds a master's degree in Human Technology Interaction. She started her PhD in Human Technology Interaction group, TU/e. She investigated the influences of the surrounding social and physical environment on the developments of aggressive behaviour in an urban nightlife setting. In her research she is interested in the way in which social and physical environments influence behaviour and wellbeing of people. In the CISE project and as a member of the Vitality Academy, she is mainly interested in the way in which a living lab approach can be systematically implemented in various research contexts with the aim to tackle societal challenges.
Iris Geerts MSc.
Iris Geerts is PhD student at the Utrecht School of Governance. She has a background in Organisation Studies. Her research interests center around inter-organizational networks, collaborative dynamics and Living Labs, particularly in the context of public challenges. In this project, she studies the way in which organizational networks can enhance inclusion of socially vulnerable people through sports.
Susen Lange Msc.
Susen Lange is part of the project team as a PhD candidate of the Technische Universiteit Eindhoven and Universiteit Utrecht. She holds a master's degree in Psychology: Cognitive-Affective Neuroscience and is currently also doing a training as a sports psychologist. Her research focuses on sport participation of vulnerable groups with the aim of her PhD-project to get insight into the experienced barriers and outcomes of sport participation by people living in marginalized situations.
drs. Anneke von Heijden
Anneke von Heijden-Brinkman is both a lecturer at the School of Sport Studies at Fontys University of Applied Sciences (the Netherlands), and a  researcher in the research group Move to Be. In her research she focuses on  sport stimulation and the deployment and effectiveness of the so-called 'buurtsportcoaches' (community sport coaches). In the CISE project she wants to contribute with her knowledge about the skills of community sports coaches towards vulnerable citizens.
Froukje Smits Msc.
Froukje Smits is a senior-researcher with the Participation and Urban Development Research Group and a lecturer at the Institute of Social Work at the Utrecht University of Applied Sciences. Her research and teaching focus is on the social impact of sport and physical activity. She studied, amongst others, improving vulnerable young people's well-being through participation in action sports, the exclusion of LGBT adolescents and Orthodox Reformed Christians in organised youth sport settings, used a multi-level approach to examine abusive practices in elite women's gymnastics and conducted research on the welfare and the safeguarding of young commercially sponsored kite surfers.

dr. Gideon Bolt
Gideon Bolt is an Assistant Professor of Urban Geography at the Faculty of Geosciences of Utrecht University, the Netherlands. His research focuses on urban policy, residential segregation, social mix and social inclusion. He is an editor of Journal of Housing and the Built Environment. In the CISE-project he wants to contribute by providing insight in the role sport participation can play in processes of social inclusion.
Supervisory council
Prof. dr. Maarten van Bottenburg (UU – School of Governance)
Prof. dr. Dick Ettema (UU – Social Geography and Planning)
Prof. dr. Caroline Hummels (TU/e – Industrial design)
dr. Stijn Verhagen (University of applied sciences Utrecht)
Expert committee
dr. Frank van Eekeren (UU – School of Governance)
Prof. dr. Ramon Spaaij (Sport Sociologist, personal title)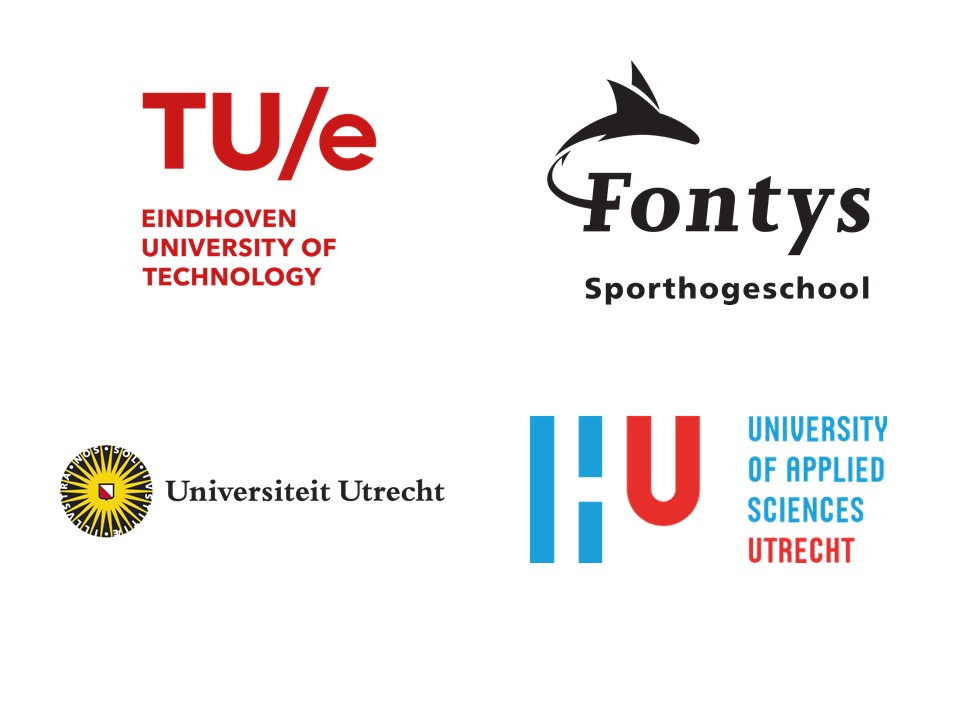 This project goes beyond already existing theory and data about factors that influence vulnerable groups and their environment, by combining expertise from three academic institutions (UU-USBO, UU-GEO and TU/e-ID) in their respective fields and two universities of applied sciences (HU and Fontys) and integrating organizational, social and spatial aspects and digital technologies.